YouTube Video Blogging: Turn Your Channel Into Big Traffic, Easy Money
May 18, 2022
$
by Tonza Borden
$
1 Comment
Making Your YouTube Videos A Popular Web Destination Is Simple, Easy And Free!
If you like to shoot short videos and take photos, then YouTube video blogging or 'vloging' is a form of blog with ads that pay you.
Disclaimer: I am an Amazon Associate; therefore, this post may contain affiliate links for me to earn a commission. RuralMoney.com is a participant in the Amazon Services LLC Associates Program, an affiliate advertising program designed to provide a means for sites to earn advertising fees by advertising and linking to Amazon.com.
And the video is a form of television that's extremely popular, addictive and lucrative.
YouTube allows bloggers to upload video content, host and administer your own video channel.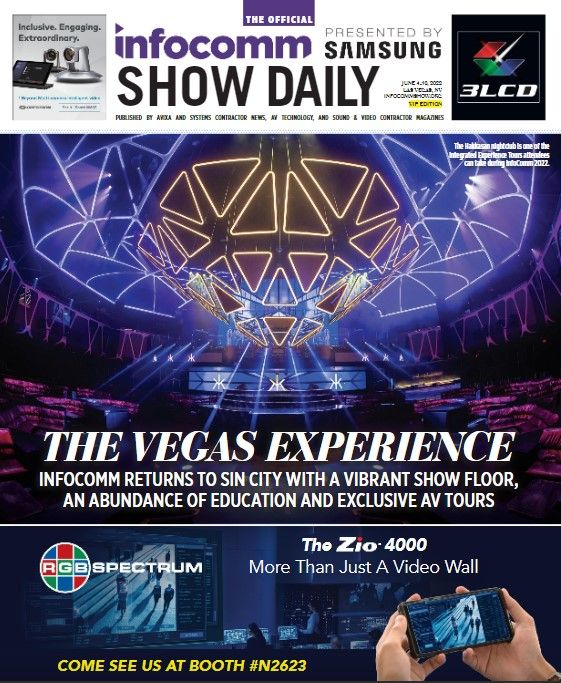 How To Be The Star Of Your Own TV Show?
Radio and television stations use video blogging as a way to help reach and interact with more listeners and viewers, and they're cashing in!
Consider using your mobile phone and/or digital sports camera to publish video content to your channel 'live' as it is recorded.
Vlogs can be recorded in one take or multiple videos.
Your video blog post is spoken, explained or narrated while being recorded.
After you finish recording, edit the video to add images, music, etc., keywords, description with link to your website, and subscription annotation to ask your audience to 'subscribe' to your channel.
Upload the finished video onto your channel and add a video link on your site.
As people subscribe to your video channel, they will be notified by email when you have posted a new video and are recording live!
When you set up your YouTube channel, you must also apply for Adsense to monetize your videos.
Post video blogs often, but the misconception is that the more traffic and subscribers your channel and videos get, the more money you will make (read How Does YouTube Pay below).
YouTube video blogging/vlogging is a popular category on YouTube.
Videos are given a higher ranking on search engines and web syndication to allow for distribution over the Internet, using either the RSS or Atom syndication formats, for automatic aggregation and playback on mobile devices and personal computers.
You don't need a website before starting a video blog, however, the two components work together hence the back link.
Having a website to send your audience to for more information is a two for one deal!
As a suggestion, you may want to shoot a video aimed at informing your friends and family of your cross-country move "here to there for whatever reason," etc.
Launch your video blog as soon as possible and declare yourself in business, although it's a hobby until you start making money!
When you post your first video, you will see just how simple and easy it is.
Use The Right Equipment To Make Your Video Blog Reality TV
Present yourself in a professional (not perfect) manner.
Buy the right video equipment and accessories such as a digital sports and action camera if you plan to sky dive, snorkel under water, etc., clip on and desk top microphones, and pop filter to place in front of the microphone to eliminate popping sounds.
Shoot video blog posts everywhere.
In order to shoot video in hard to reach places, use a camera stick to get the camera somewhere you can't go to get the right angle.
Use this equipment to shoot amazing video while skiing, deep sea fishing, surfing, rock climbing, speed boating, cycling, parachuting, etc.
Any one of these activities are also excellent niches with a lot of money to start video blogging and/or create an affiliate website!
Video blogging has seen a strong increase in popularity since YouTube was founded as a video sharing site in 2005.
By July 2006, it had become the fifth most popular web destination, with 100 million videos viewed daily and 65,000 new uploads per day.
There's Plenty Of Activity In YouTube Video Blogging
If you're not already addicted to YouTube, you will be when you attend InfoComm.
Looking for new products?
Find them at InfoComm!
In addition to more than 60 first-time exhibitors at InfoComm, discover newly-released products from the brands you know and love.
Check out the InfoComm Show Daily – VIP edition for a preview of what you'll see at on the show floor, including the new tech that's being unveiled in June.
This convention realizes that the ways in which society entertains, educates, shares, and communications are being revolutionized, and chooses to highlight this fact via panels, meet and greets, and talks given to audiences at the convention.
Make Your YouTube Video Blogging Presence Known
YouTube currently ranks as #1 among the top most-visited video sharing sites on the web.
As a high traffic area for video bloggers, YouTube has created a platform for creators to present your personal videos, which oftentimes are filmed using hand held point and shoot cameras.
The popularity of video blogs in the YouTube community has risen exponentially in the past few years.
Out of the top 100 most subscribed YouTube channels, 17 provide video blogs as the primary style of blogging.
Many of these bloggers are a part of the YouTube Partner Program, which professionalizes the industry, and allows for monetary gain from video production.
This professionalization additionally helps increase exposure to various channels as well as creates a sense of stability within the video industry.
Additionally, this professionalization allows content creators to be deemed a credible source by their viewers.
Furthermore, many video bloggers have been able to turn their channels into sustainable careers.
I don't know who the highest paid video bloggers are or how much they have earned, but if you know leave a comment!
How Does YouTube Pay?
YouTube videos are monetized by Google Adsense so advertisers only pay when someone clicks an ad or watches for 30 seconds.
This is why you can't tie your channel views to dollars.
If your video gets ten million views, but nobody watches or click the ads, you don't make any money.
Instruction to become a YouTube Partner and enable ads on 'all' of your videos:
Once logged in to YouTube, navigate to your Video Manager.
Find the video you want to place ads in.
Click the $ icon next to your video. This will open the Monetization tab.
Check the Monetize my video box.
Select the ad formats you want to have displayed.
Click Save Changes.
Do you know that you can 'sell' your most popular, highest performing video on YouTube?
It's a great way to earn a residual income stream and this is one of my favorite ways to do it!
Everybody Has An Eager Eye On YouTube Video Blogs
Hollywood is taking notice of what is being produced on YouTube, so consider creating a video blog documentary.
This is also a great resource to give away to people who subscribe to your channel and email list.
Create a video blog documentary for about 90-minutes that focus on documenting the world of video blogging in your niche and/or centers on YouTube bloggers who have found success in using this medium.
As a suggestion, follow a family whose lives have been drastically altered by video blogging.
As their day-to-day lives are documented and uploaded for the world to see, you will also become popular and your video just might go viral.
Give your new video blog business a name such as "Jean Chavis Media" or "Chavis Studios."
Think BIG because YouTube is a GIANT!
A large Hollywood corporation may see your video documentary and make a proposal to buy it or sponsor it with advertising.
That is an example of the ever increasing need for artistic and educational information on the digital side.
Who knows, it is possible for a video documentary to spark interest and raise awareness of the educational and entertainment value of video documentary and blogging in the digital community.
Video blogging is not just a powerful niche with a lot of money to go around, it is a necessary tool for any website.
You can expect another article about this subject to help you "follow the money!"
I hope that you are excited and inspired to start a YouTube video blogging channel to get big traffic and make easy money, virtually free!
Follow me on Twitter.com@ruralmoneymaven