How To Sell Hot Dogs On The Internet To Make Bank
April 3, 2023
$
by Tonza Borden
$
2 Comments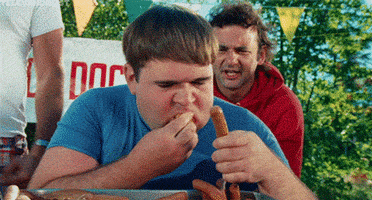 Everybody Has Enough Money To Support A Hot Dog Habit! #sellhotdogs #hotdogs #internet #ruralmoney #rural #money
If you want to know how to sell hot dogs on the Internet, you first need a plan for a hot dog business with the potential to be profitable.
Disclaimer: I am an Amazon Associate and Influencer; therefore, this post may contain affiliate links for me to earn a commission. RuralMoney.com is a participant in the Amazon Services LLC Associates Program, an affiliate advertising program designed to provide a means for sites to earn advertising fees by advertising and linking to Amazon.com. Shop with me for less >>>here.
Table of Contents
I am not talking about a mom-and-pop hot dog operation, but a large-scale distribution effort, depending on what your business goals are.
Consider the time and financial commitment you want to put into distributing hot dogs and create a detailed business plan.
This will help you consider and assess the options available for getting your hot dogs into the hands and mouths of consumers.
How To Sell Direct To Your Customers Online?
Selling your hot dogs directly to consumers can be done in a number of ways.
You can operate a stand-alone hot dog cart, open a hot dog stand in a mall or food court or have a traveling hot dog sales vehicle that attends public venues like fairs, festivals, races and large-scale community events.
But, if you want to sell your hot dogs on the Internet, you can increase revenue generation by direct-to-consumer sales on the Internet.
And, you can sell additional items such as specialty toppings, chips, drinks and desserts in a HOT DOG KIT!
You may also expand into gourmet hot dogs, sausages and kielbasa hot dog kits to offer customers a wide range of choices.
How To Get Vendor Sales?
In addition to being a direct-to-consumer hot dog vendor, you can sell your hot dogs to individuals and businesses that run public venue operations.
Consider wholesale selling of your hot dog kits to places like ballparks, concession stands, recreation centers, sports complexes and entertainment venues like go-kart tracks, aquatic centers and movie theaters.
Increase revenue by also offering buns, wrappers and prepackaged condiments in your hot dog kits.
A hot dog kit is not a new concept, but this marketing plan and strategy is, which gives consumers a chance to "open a kit and prepare their own hot ♨ dog."
To take your hot dog kits a step further, enclose a portable heating pouch such as those used in military Meals Ready To Eat (MRE).
How To Solicit Restaurants And Schools?
Distribution to restaurants and schools can be a profitable market for selling your hot dog kits.
Can you see the excitement when kids open their lunch box that contain "hot dogs that kids love to bite"?!
Contact purchasing managers at these locations or the local Board Of Education and ask about applying to become a vendor.
You may be required to write a proposal or submit a Request For Proposal (RFP) that details your quality, delivery, availability and your price point.
Focus on on-time delivery, nutritional value, quality customer service and your superior price points.
How To Find Wholesalers?
Involve a middle man to sell your hot dog kits for you.
If using this approach, volume is important to revenue generation.
While you won't have the overhead of running your own food vending business, wholesalers typically want to buy products for about half of their retail value so they can make a profit by marking up sales.
How To Find Grocers?
While it can be a costly investment to get your hot dog kits into large-scale grocery chains, you may have more luck distributing your product to smaller grocery stores, convenience stores and mom-and-pop locations.
Moreover, you need to find outlets to sell your hot dog kits online.
If you decide to approach large-scale retailers, be prepared to pay for shelving space, exposure and possibly even advertising, which has the potential to cut into your profits.
How To Maximize Profits With A Hot Dog Cart?
In addition to selling hot dog kits, a hot dog cart can be a profitable business venture if you plan your hot dog business structure appropriately.
You'll need business savvy to ensure you're offering products and services that allow you to maximize revenue generation.
This means knowing your competition and developing a business strategy that charts your course toward maximizing profits.
You Need Location, Location, Location!
Conduct market research to ensure you have a steady enough stream of traffic to support your business and check out the competition to find ways to differentiate yourself.
For example, if there are other street food vendors in your vicinity, make sure your offerings stand out, or that you have better prices or hours.
If you're facing too much competition, move to an area that's under-served to help maximize profits.
How To Buy In Bulk?
Buy your products in bulk when practical, so you can increase your profit margins.
For example, paper products, drinks and many prepackaged "extras" can be purchased in large quantities and stored.
Look for discount opportunities when buying perishable goods by joining an industry association related to the grocery, restaurant or food service business.
How To Market Your Hot Dogs On The Internet?
Market your hot dogs like any other business product.
Advertise to your target audience and pass out punch cards or customer reward cards.
Generate repeat business by collecting customer emails and sending them coupons and promotional deals.
Survey customers about what kinds of hot dog and hot dog-related products they're interested in buying from you, and make changes accordingly.
For example, consider "hot dog kits" or "hot dog boxes", lunch combo specials and office catering.
Offer Choice!
Offer customers numerous options — Kosher dogs, beef dogs, turkey dogs and veggie dogs kits.
Run weekly specials on foot longs or Polish or Italian sausages.
Provide unique upsell toppings like bacon, jalapenos and special sauces.
Offer condiments, drinks, and chips, as well as snacks like candy bars in the hot dog kit that the buyer can grab for a late afternoon snack.
Don't just be a traditional hot dog cart or kit with mustard, ketchup and relish.
Rather, create a unique food experience for customers they can't get anywhere else.
Be An Internet Hot Dog Kit Pro!
Display your business license and your health department certificate on your hot dog cart and always keep your area clean and shiny to enhance customer confidence in your business.
Plan for busy times of day and have other staffers on hand to make sure customers make it through your line quickly.
Hire smart, friendly, knowledgeable employees who can engage customers and provide quality service rather than just sling hot dogs.
No Capital No Problem!
In the beginning, you can sell hot dog kits or have a hot dog cart even if you don't have capital, friends in high places, past record of achievements, credibility, or products.
You can learn how to sell hot dogs on the Internet with a website and Amazon affiliate links.
After you get some experience under your belt, or you're already a major hot dog vendor, sell on Goldbelly.
Don't expect to read this post or an eBook and then proceed in blind imitation.
There will be too many competitors already doing that selling hot dogs.
Be original.
Set your sights high.
Try.
Tinker.
Tweak.
Try again.
Success will come.
Image Source
By Tonza Borden, RuralMoney.com