Print On Demand: Make Passive Income Online
Print On Demand Takes The Guess Work Out Of Printing And "Prints" Money! #printondemand #pod #passiveincome #online #rural #ruralmoney
What is print on demand if it isn't how to make passive income online with a partner for printing and splitting the money.
Disclaimer: I am an Amazon Associate; therefore, this post may contain affiliate links for me to earn a commission. RuralMoney.com is a participant in the Amazon Services LLC Associates Program, an affiliate advertising program designed to provide a means for sites to earn advertising fees by advertising and linking to Amazon.com.
Table of Contents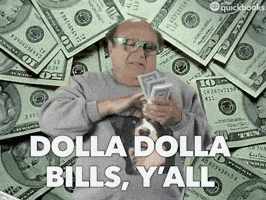 You upload your images to your partner's app, in this case Printify, add the product to your web store and split the profits for every sale.
How cool is that?!
When people buy your product, the orders are printed, packaged and delivered by your printing partner.
You pay your supplier for their materials and work.
What's left is your profit!
Rather than estimating how many copies of a particular item should be printed in a print run, a T-shirt, mug, apron, etc. is only printed upon request.
This method eliminates unappealing problems including the burden of paying for unsold items that wind up being stacked in an overcrowded storeroom or printing too few items, running out, and being forced
to tell a customer that the content is not available for purchase.
Print On Demand Takes The Guess Work Out Of Printing
Print on demand takes the guesswork out of printing.
No need to gamble on how many items will sell.
You simply prepare a single file (usually PDF), submit it to the POD publisher, in this case Printify, and it is stored until an item is ordered by a customer.
It is only at this point that ink touches mug!
What kind of time and effort is involved?
If you are already printing electronically, then you most likely already have graphic files in an appropriate format.
Many print on demand services prefer transparent files.
And, they require you to set up your PayPal or similar-type payment account.
That's it!
Is Print On Demand Necessary?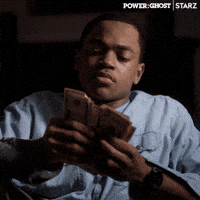 It is if you want to make passive income online and/or without a job!
But the nitty gritty all depends.
What is your niche?
Who is your hungry market?
What great reason do they have to buy your POD products?
Print on demand might be a good way to transition from a culture of print to a culture that prefers electronic access.
It may also be a good option for those who are unsure of their audience or still working with a mix of preferences.
How much does it cost?
Cost varies and depends on the service: Printify, Printful, and Print Aura, etc.
To be fair, they each have similar systems that allow you to set-up all your requirements online and make immediate passive income.
The below article has created a chart of head-to-head comparisons of the three major print on demand services.
Contact each vendor for their specifications and for further information or check out this article: Printify vs. Printiful vs. PrintAura Compare Print On Demand Companies.
These are just a few print on demand partners for you to make passive income online.
Many of these services can integrate with other major eCommerce websites such as Shopify.
Rural Money is primarily concerned with print on demand for various products, and how this business model offers a unique income opportunity to anyone interested in making money online, working from home or homesteading as a business.
Who wouldn't want a business like this?
It virtually prints money!
Image Source
Rural Money Is Helping Businesses To Help You Find Income Opportunities!
Use My "Magic" Report To Start A Home Business!