How To Make Money In Rural Villages
August 6, 2021
$
by Tonza Borden
$
1 Comment
In good times, bad times or times of war and peace, these are the five ultimate ways how to make money in rural villages without borrowing.
Disclaimer: I am an Amazon Associate and Influencer; therefore, this post may contain affiliate links for me to earn a commission. RuralMoney.com is a participant in the Amazon Services LLC Associates Program, an affiliate advertising program designed to provide a means for sites to earn advertising fees by advertising and linking to Amazon.com. Shop with me for less >>>here.
Table of Contents
Come hell or high water, these businesses prove to be the best in terms of earning a stable and steady income.
And, there is a lot of potential to start an eCommerce business, too.
In fact, if you're already operating one of these businesses, it's time to branch out into a website with a store and blog.
If you live in a village, farming is the main production activity.
With "climate change", there are many important changes in the way farming is practiced.
These are actually prohibiting farmers from producing more crops.
Yet, village farmers still have the same amount of land.
In order to raise a huge annual production of vegetables and meat animals, a great deal of pressure is put on the land and other natural resources without crop and grazing rotation.
In learning new ways how to make money in villages, farmers must use less land and less money for buying seed, etc.
The medium and large farmers are able to use their own savings from production to arrange for capital during the next season.
On the other hand, the small farmers who constitute about 80 per cent of total farmers in villages, find it difficult to borrow money.
The objective of this post is for you not to have to borrow money in order to make money in villages.
Believe it or not, the small size of your gardening plots and your production is enough to earn money daily when you sell at the market, at your roadside stand daily, and online.

RuralRuralmoney.com
In point of fact, all of the surplus vegetables, fruits, etc. that you grow can be sold through multiple channels.
This way, you won't incur debt from year-to-year as many small farmers do.
In addition, you won't have to seek additional work to feed yourself and your families.
And, since labor is the most critical factor of farming, it would be ideal if you could use all family hands.
Don't limit labor on your small family farm to just you or you and your spouse.
You're trying to feed your family and yourself so don't limit who gets to work and who don't.
If you don't work, you don't eat.
It seems to be most younger rural people's dream to work in non-farm activities, but everyone has to eat.
Concentrate on feeding your own family and earning enough money with the surplus to pay for your living expenses, etc.
In the future, there may be more non-farm production activities in your village.
But, until that day arrives, you must make do with what you have, a little land, your hands, and sweat equity.
I know what I'm talking about because it's all I have homesteading as a business!
So, forget about borrowing money.
One day, you or your children may be able to expand the production, but until then, learn how to make money in villages on a smaller scale.
1. Surplus Farm Products
Let us suppose that you produce potatoes on your land.
The potatoes 🥔 are harvested and production is complete.
What do you do with the potatoes?
You retain a part of the potatoes for the family's consumption and sell the surplus potatoes even though their total production is small.
In order to make money every day, you must supply potatoes to the market via a cart, roadside stand, community market, and online marketplaces, and your website.
2. Dairy Products
Dairy is a common activity in many rural village families.
People feed their cows, buffalos, camels, etc. and the milk is sold in the nearby large village.
Collaborate with the owners of the nearest collection and chilling centers where the milk is transported to far away towns and cities.
You can also make farm cheeses, butter, and other local dairy products.
In rural villages, there may be only a dozen people engaged in cottage industry small-scale manufacturing.
But, there is a market for "handmade" items on Amazon, Etsy, eBay, etc.
Your handmade products are sold worldwide.
In the process, you make a small profit.
Unlike the manufacturing that takes place in the big factories in the towns and cities, cottage industry manufacturing involves very simple production methods.
Moreover, your products are done on a small scale.
And, they are handmade at home 🏡 with the help of your family.
There is NO to minimal capital needed to set up your cottage industry when selling online.
You and/or your family will provide the labor.
You can increase your profits by making things that people need; things that are unique/unusual, etc.
You could face a loss if you don't have enough inventory or you don't charge enough.
Handmade items are best sold online to the international community than to people in your rural village who may not be able to afford them.
4. Shop Keeping
As a local village shopkeeper, you are involved in trade and the exchange of goods.
Shopkeepers buy various goods from wholesale markets or "dollar" stores in the cities and sell them in the village.
You will see small general stores or variety stores in the village selling a wide range of items like rice, wheat, sugar, tea, oil, biscuits, soap, toothpaste, batteries, candles, notebooks, pen, pencil, even some cloth.
For example, if your house is close to the bus stop, you can use part of the house to open a small shop.
You can also sell snacks and cold drinks.
5. Transport And Transportation
Transportation is a fast developing sector in rural villages.
There are a variety of vehicles on the road, but transportation could be limited in remote rural areas.
Some modes of transportation include:
Rickshawallahs
Tongawallahs
Jeeps
Tractors
Truck drivers
Bullock cart and buggy
These are all provided by people in the transportation services.
They ferry people and goods from one place to another, and in return get paid for it.
The number of people involved in transporting has grown over the last several years.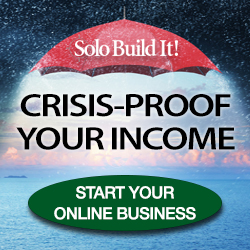 Wrapping Up: How To Make Money In Rural Villages
Most villagers want to know how to make money in rural villages aside from farm labor.
Like other such laborers, they find it difficult to meet their family's needs from the wages they receive working for someone else.
To make their situation worse, they take out payday loans.
These could sound like cheap loans for poor landless households, but that's like trying to borrow your way out of debt.
The alternatives I offer in this post are by far better than borrowing money against the uncertainty of Mother Nature and loan sharks.
Expand or start a new business with what you already have.
If you have a buffalo, cow, etc., sell the milk and think of other products to produce!
Further, attach a wooden cart to your buffalo and use it to transport various items until you can do better.
For your Amazon Handmade items, go to the river to bring back free clay for your pottery.
Or, if you're a shopkeeper, go to the nearest "dollar" stores to buy a load of cheap commodities that people in your village NEED.
Every month you will begin to see positive results in your account book as you make more sales.
As a result, you will be able to make money in rural villages and/or make more than what you used to earn.
Image Source