Is Shopify Good For Beginners: Cydney Hatch Answers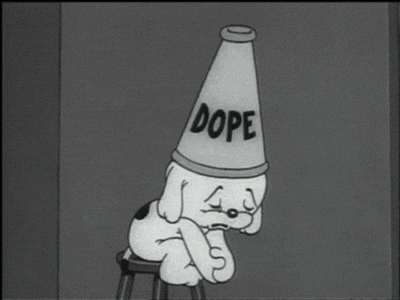 Shopify Dummies Are Being Left Behind!
If you have looked into ecommerce software, chances are that you've bumped into Shopify since Shopify is the preferred easy-to-use-interface.
Disclaimer: I am an Amazon Associate; therefore, this post may contain affiliate links for me to earn a commission. RuralMoney.com is a participant in the Amazon Services LLC Associates Program, an affiliate advertising program designed to provide a means for sites to earn advertising fees by advertising and linking to Amazon.com.
More than 600,000 businesses in 175 countries in fact, it's something you should seriously consider for your own business.
Shopify is a great cloud-based choice with low startup costs and an easy-to-use interface from which you can promote, sell, and ship your products.
I mean, with Shopify, it's possible to run a complete online store quickly for as low as $9/month!
That is pretty dang awesome!
However, when it comes to actually starting a store with Shopify, it can feel a bit overwhelming.
Shopify does their best to make the setup process easy, but setting up and running an ecommerce store takes a lot of thought and work.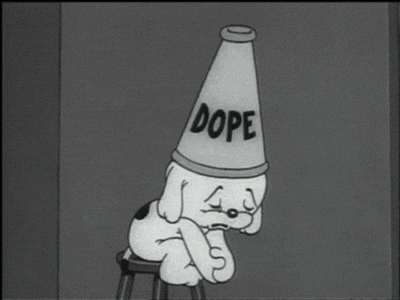 So, if you feel like a "dummy" for not knowing much about Shopify, this article will change that!
Let's learn everything you need to know about the online service in this Shopify tutorial!
What is Shopify?
Shopify is a complete ecommerce online service that allows you to set up an online store to sell your goods.
Shopify handles everything from marketing and payments to secure checkout and shipping so you can focus on the things you love! 
Shopify is truly an amazing "one-stop shop" for ecommerce business owners because who doesn't want a single interface to organize all the moving pieces of their business?
But, all of those services can make the platform feel a bit complex, yeah?
If you are new to ecommerce online and don't know much about web development or coding, don't worry. 
Shopify offers a comprehensive ecommerce web builder that has customizable templates you can easily set up to represent and promote your ecommerce business.
Since any ecommerce platform is an investment and you want to make sure its something you like, Shopify makes it easy to test their's out with a 14-day free trial.
On top of that, Shopify is also pretty hands on in the setup process.
They offer a number of helpful articles and employee chat rooms to assist with any problem that arises.
No need to fear, you and your ecommerce business are in good hands with Shopify.
How Much Does Shopify Cost?
So, the next question is, how much does something this great cost?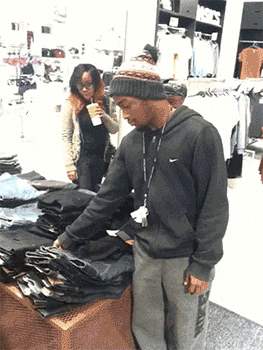 I think a lot of us always assume we will be paying an arm and leg for services like this but surprisingly, Shopify is pretty affordable in comparison to a lot of the other ecommerce platforms!
Shopify's flexible pricing plans allow businesses of all sizes to take advantage of the amazing interface, features and applications it offers.
There are 4 main pricing tiers based on increased functionality and additional ecommerce features and tools you can use to help grow your store.  These plans are:
Lite – $9 per month
Basic Shopify – $29 per month
Shopify – $79 per month
Advanced Shopify – $299 per month
In addition to these basic pricing tier options, Shopify offers an enterprise-grade solution (Shopify Plus) for high volume merchants and large businesses.
All Shopify plans include no setup fees, unlimited product uploads and file storage, 24/7 online and phone support, no bandwidth fees or transaction fees when using Shopify payments.
With each plan, you are able to add website templates and apps from the Shopify store, with extensive selections of both free and paid options to choose from.
What is also nice? All Shopify plans are month to month, so you are able to upgrade, downgrade or cancel Shopify at any time!
The only problem is Shopify does not include domain names or email hosting for free so you will have to look at third party or buying directly from Shopify.
If you want to see some FAQ in regards to payment make sure you scroll to the bottom of the pricing page here.
What Can You Sell on Shopify?
Honestly, you can sell anything and everything under the sun on Shopify.
Well, basically anything socially acceptable in mainstream society, so don't be shady. If it gives off the vibe of "black market" then you probably can't sell it on Shopify…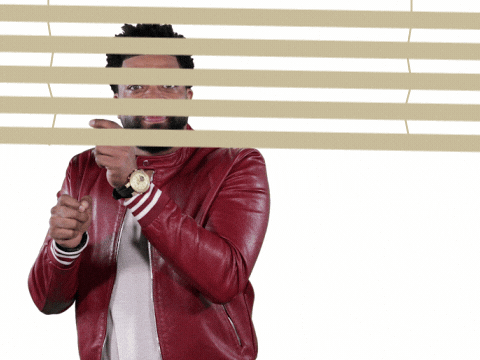 Overall, if it's a physical product, drop ship product, digital product or service that isn't illegal to sell online, you can sell it on Shopify.
Shopify does not allow you to sell pharmaceuticals, supplements, gambling-related products, marijuana, alcohol or adult content—although these are fairly common exclusions for many ecommerce platforms.
If you have questions on what you are limited in selling on Shopify's platform, see their terms of services here.
Shopify Tutorial: Getting Started with Shopify
Okay, so we now know what Shopify is, how much it costs and that we can sell our products on the platform so how do you set up a storefront?
There are a few steps to this process, so I've put together a brief Shopify tutorial for you!
1. Sign Up with Shopify
Visit Shopify.com. Use the signup form to create an account.
Enter the required details and click the "Create your store now" button.
From there, you will enter in your business email and create a password. This is also the step where you will create your store name.
After this initial screen, you'll be asked to fill in a few more details, including your name, address, country and a contact number.
You will also be asked if you have products and, if so, what your store will be selling.
If you're just trying out Shopify to see if it works for you, you can select "I'm just playing around" in the" Do you have products?" dropdown, and "I'm not sure" in the "What will you sell?" section.
Once complete, click "I'm done."
2. Set Up Your Online Shop
After you've signed up you'll be directed straight to your store admin screen. This is your ecommerce business command center!
Once you are at this step you are ready to start customizing your store, uploading products and setting up payments and shipping.
This is the fun part and Shopify makes it really easy to set up, get creative and efficient!
3. Choose a Shopify Storefront Theme
No business is ready if they do not have their branded storefront up and running!
Shopify makes your branding and storefront ecommerce website design easy with their customized templates.
Shopify has its own official theme store. 
All themes come with a holistic list of customizations you can make without having to touch a line of code.
WHEW! The nice thing about Shopify theme templates is that they have a full support design team, self help articles and Shopify chats to make sure you are in good hands!
The premium themes (the ones you pay for) come with more modifications, but you can also achieve a great looking site with a free one.
These changes are outlined in the next section.  
If you want to make wholesale changes to a theme, there are very few limitations on what can be achieved by accessing the HTML and CSS.
If you do not have a coding knowledge or you don't want the hassle of dealing with customizing code, Shopify also has "Shopify Experts" that you can hire to take that headache away!
Customization has never been so easy!
So, to find a theme that fits your business brand you need to do the following:
Visit the Shopify Theme Store at themes.shopify.com. You'll find over 180 themes to choose from, including a good selection of free ones! Yay for free! You can also filter by price, industry, popularity and features. Alternatively, you can find a variety of Shopify themes for sale on websites like Themeforest as well, but you'll have to upload those through a separate (but easy) process.
Once you've found a theme you like, click on the theme's sample image to get more information about the theme. Be sure to check out customer reviews, it's nice to know what people think!
To test the theme click "View Demo." This will be helpful to truly see how the theme functions, how it navigates, etc.
Once you've found a theme you like, click the green button. Shopify will ask you to confirm that you want to install the theme. Click "Publish as my Shop's Theme." After the theme has installed, Shopify will let you know and it'll show up in your published themes.
Now you just need to drop in your businesses customized logos, fonts, product photography, videos and other personalized content! The most common features will include:

Logos
Slider High-Quality Images
Product and Collection Images
Color Schemes
Fonts
5. Add Your Products
Once you have your site exactly how you want it, it's time to add your products!
Navigating the bar on the left click on "products."
You will then see a 'Add a product' button in the top right corner of the page.
Use the following screen to add as much detail as needed about your products.
Make sure you write detailed, descriptive and helpful information about each product.
This is the place that will really sell your products! (pay close attention to how you can plug in keywords, descriptions and URLS that will help your SEO).
This is the screen where you upload product pictures.
Once the images are uploaded you can rearrange them, so don't worry about uploading them in any particular order.
Make sure your product photography is clear, professional and high quality.
It is also important to be consistent with your product photography styling and sizing unless you want it to look like a dysfunctional Pinterest board of alternating sizes and random photos.
Simple is always best along with a few lifestyle or styled images.
Once everything is filled out, always remember to click the "Save product" button in the top and bottom right corners.
6. Set Up Payments
Alright, so your products and ecommerce website design are all set up!
Now let's get your payments set up!
A "payment gateway" allows your customers to make purchases on your Shopify storefront.
The price and commission rate is important, but it's also important to see what features they offer.
Take a look at the following payment methods as each has their own set of rules, regulations and charges.
Here are a few things to consider and understand when trying to figure out which one is best for your Shopify storefront:
Transaction Fees: When you take a payment, Shopify keep a small percentage or flat fee (or sometimes both) for letting you use their service.
Card Types: You need to know what types of card are accepted by your chosen Payment Gateway. All accept VISA and Mastercard, while most accept American Express. Paypal is also becoming more popular for online payments.
Offsite Checkout: I would not suggest this but some Shopify themes allow payment from other servers. This means that the customer is taken away from your checkout which might seem a little inconvenient. I think keeping the shopping experience in one place is always best.
Use Shopify Payments and pay no transaction fee. If you choose an external payment gateway, there will be additional fees of 2%, 1% or 0.5% for our Basic Shopify, Shopify, and Advanced Shopify plans, respectively.
To complete your payment setup , click the "Complete Shopify Payments account setup" button found in Settings > Payments.
6. Go "LIVE"
Hold your horses! Before you make your Shopify storefront LIVE and ready for customers you need to remember to fill out the last important things!
Taxes
Go to the Products page of your admin panel.
Click on the name of a given product.
Scroll down to the section called "Inventory & variants." Click on the edit link next to your "Product Variant" to open a dialog window.
Make sure the checkboxes next to "Charge Taxes" and "Requires Shipping" are checked if you need to include these with your products.
If you are planning to ship your product to customers, make sure to enter the product's weight in the appropriate field.
Shipping
Make sure your shipping options are helpful and varying to customer's needs.
In this age of instant gratification, you are competing with services like Amazon Prime, so be reasonable and practical with your shipping methods. If you do not, you might lose out on sales!
Shopify will only calculate a shipping rate for your customers based on the rules that you define in the Shipping page of the admin.
To set that up correctly, check out your shipping plan by going to the Settings > Shipping page.
Consider Buying a Domain Name
Like stated above, Shopify does not provide a domain name service automatically.
To get a customized domain name you will need to look at a hosting website or buy a domain name directly from Shopify.
Buying from Shopify will typically cost you anywhere from $9-14 per year whereas buying a domain from a third party website could be from $2-5 per year.
The only difference is a third party domain name will require you to redirect the DNS records yourself which can be a small headache.
What Applications Should I Add?
Shopify has hundreds of free and premium apps that you can use to enhance the functionality of your online store. Applications really do help the functionality and customization of your ecommerce storefront.
To help you sort through all of your options, Shopify categorizes applications in the following ways:
Email Marketing
On top of applications, make sure you set up a great strategy for your SEO settings and add email marketing support so customers can join your mailing list.
If you already have an email marketing service like Mailchimp, you can easily connect them to your Shopify store!
Social Marketing
Shopify also has applications and integrations for blogs and social media accounts.
Shopify offers widgets/plugins for WordPress, Joomla and Drupal users.
By adding blog applications to your Shopify storefront, you are creating content that can increase your site's traffic by directing your readers to your products.
Another way you can integrate sales into your social strategy is by creating a store on your Facebook page.
Shopify offers lots of Facebook applications that can connect to your Facebook page and therefore help the exposure and traffic of your store!
To see more social media apps for your store, click here. 
Shopify FAQ
Shopify has a lot of features you need to master, but these are all covered in the FAQ section of their website.
If you want additional help in the setup process, the customization process or the sales process, Shopify is there every step of the way!
Like any ecommerce platform, they are there to make you successful!
You are not there to fail, so do not be scared to ask questions, reach out for direction or to even hire someone to help you!
Shopify "Dummy" No More: A Conclusion
Whew, I think we have covered everything you need to know to get started with this Shopify tutorial!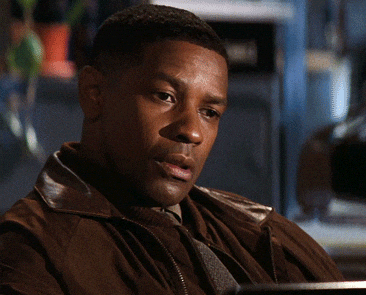 As shown above, Shopify is an excellent platform for many ecommerce businesses as it's easy to use, reasonably priced and beautifully customizable for businesses to truly get up and running!
Not only is it easy to set up, but over time it is a solid choice of ecommerce software to build upon for long-term use.
If you want more information or you need help in setting up your ecommerce platforms and strategies contact me!
I would be happy to help!
What do you love about Shopify? Do you think Shopify is the best choice for ecommerce business software? Do you think Shopify is good for beginners? Comment below!
Social Media ManagerCydney is a polka dot wearing business owner, photographer, cupcake enthusiast and writer, who through her work, shares her personal passions about visual marketing, branding and business strategy.
Image Source