Start A Home Based Video Production Business
April 7, 2021
$
by Tonza Borden
$
3 Comments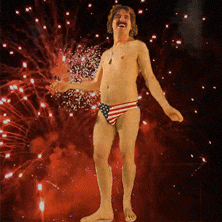 Business Demand For Videos Is On And Poppin'!
If you own a decent camera or camcorder, get ready to use it all the time after you learn how to start a home based video production business.
Disclaimer: I am an Amazon Associate; therefore, this post may contain affiliate links for me to earn a commission. RuralMoney.com is a participant in the Amazon Services LLC Associates Program, an affiliate advertising program designed to provide a means for sites to earn advertising fees by advertising and linking to Amazon.com
Table of Contents
If you don't think that a video production business is hot, you don't watch videos!
And, the market for video production in places like Africa, Russia, etc. is hotter than the Fourth of July; and YouTube is setting off the fireworks!
Keep your video camera charged up and be ready to use it all the time.
Making a good living in video production is not difficult in this hot market.
Yes, there's a lot of competition, but competition keeps you on your toes.
If you know enough to pursue the right kind of business, you can make videography pay off.
Your earnings in the first few months might not take care of all the bills and living expenses, but they can contribute in this economy.
Best of all, doors opened by your YouTube and photographic activities should lead you into other avenues of fun and profit.
One of the big secrets of surviving and prospering in video production is to be able to see opportunities, wear many hats and take on any assignment (that's legal of course).
While doing one job for a wealthy client you may spot an "unmet need" of that client or of people in general.
Photo-journalism, fashion and would-be model videos are on the rise, and a lot of fun.
I don't say you can't make it as a high-fashion or news photographer, but it's much harder to start in this field because it's the top end.
That's where the serious competition is.
Everyone would like to shoot much less get video footage of celebrities and top models.
Only a few can make a living doing this sort of thing.
Even top photographers in the business seldom make their living doing this alone.
They must do other types of work including portrait shots, commercial photography (Real Estate for sale), photos for catalogues and advertising, and videography.
More money is being made doing the less glamorous work.
Video The Young And Restless
Working with YouTubers to shoot videos for would-be models and movie stars is one steady source of revenue.
You simply go on Facebook, TikTok, and into modeling schools and offer to shoot a video for a price well below what others in the business charge.
You can also run $5 ads on Facebook and TikTok with a special offer, "Make money as a model. We will prepare a professional video at no charge. You pay only if you like what you see."
You, as photographer will get to shoot video and photos of a variety of people in a variety of poses.
If you don't get paid in cash, you can do trades.
It is a good idea to have the subjects sign a release that you can use or sell any of these videos/photos for your own purposes.
That way you can build up your own library and YouTube channel.
With salesmanship, you should be able to get most clients to pay and take home enough videos and prints to pay some of your bills.
Plus, you will get interesting trade deals or other gigs out of non-cash arrangements.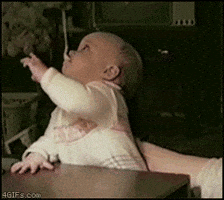 Baby Videos Are Easy Sale
Offer to shoot funny videos of parents and the kids with Santa Claus, etc. that could easily go viral.
The people you do these videos for become future repeat customers on your mailing list.
They know and trust you, and will consider your deals.
Make them regular other offers by email such as:
A video of their home and all possessions; so that in the case of fire dam-
age or theft, they have a record for police and insurance claim purposes.
You might offer this service at half price if they provide two neighbors
who also take the same service at the same time. You could keep a copy
of these videos safe in your own storage facility at a small annual charge.
Videography service for birthday parties, weddings, and funerals.
Make videos of older people telling and demonstrating interesting family stories for future generations.
The key to any business is building up a customer list and getting repeat trade and regular payments from the same people.
There are many places and people on social media who will promote your business for free.
You go to kindergartens, social clubs, amateur athletic teams, churches, social organizations, etc.
You can come up with a pitch if you can get the customers, right?!
Make Money On Related Video Sales
In addition to the related video sales above, it is relatively easy in most places to make a deal with an insurance broker to get a commission of around 20 per cent of gross premiums on fire and theft insurance, car insurance, travel insurance and all other kinds of insurance business that you bring in.
If you sell videos for insurance purposes, the next step is to be able to bid for the insurance business itself.
If you shoot weddings, you may be able to sell the newly married couple things that newlyweds need, including furniture, and baby things, etc. on a Shopify store.
If you have a customer list and earn your customer's trust, it will be very profitable by earning commissions on insurance, furniture appraisal, catering services, loans and anything else videos.
The Secret Of Success
By shooting YouTube or personal videos, you may even become sort of a status symbol.
A client may say, "My wedding video was done by The Video Shootist of Atlanta, GA."
What is good self-promotion?
It's word of mouth and as simple as promoting your services in a "chatty women" Facebook group, TikTok, etc., handing out your business cards, and promoting $5 social media ads.
The secret to making money with any business boils down to marketing and good salesmanship!
That is the secret of success of any business; and marketing is ninety-eight percent.
Be Ready When Opportunity Knocks
If you carry your camera with you at all times, it is possible you'll get good
saleable action-news shots and video footage now and then.
Timely shots and video can be sold direct or through agencies to newspapers and magazine syndicates.
If you have the talent, you can make a living by doing video-bios of show biz celebrities and would be celebs.
Celebrities and want-to-be celebrities always have to market themselves.
In some cases, you may be on the spot when a famous celebrity subject died or became involved in a major news event soon after the interview.
In those cases, you can make a bundle on your videos and photographs when they are syndicated all over the world.
It often happens that just by doing your thing you fall into situations that have an unexpected big payoff.
Simply snapping away or getting live footage at the scene of a robbery, major fire or traffic accident can mean you pick up $25,000+ in
photo/video royalties.
For putting bread on the table, suppose you see a sign that a hotel or restaurant will have its Grand Opening in two days.
Why not offer to professionally record the event on video or with still shots and to offer public relations services by getting these shots into local papers and magazines.
Photos And Video For Social Media
It's no wonder why so many people on social media don't have a profile image and hide behind anonymous gravatars.
If you advertised your services on Fiverr and social media for your gravatar images, gifs and feature videos, you will find that many people will ask you to make a profile photo or video for their social media account.
Many people like to see themselves on video and even if they have their own equipment, they will pay you (if you do a good sales job) to make a photographic record of their holiday, event, etc.
If asked to provide photos or videos, you'll obviously agree to produce them at a reasonable price, right?!
Remember: You must always make a profit over costs to pay for your rent and other overhead expenses.
A good profit margin can be obtained and repeat sales can bring in a regular income.
Niche Markets
Suppose you see an announcement that your particular town or a town nearby will be organizing and supporting the 1st Annual Vintage Car Rally, with over 600 cars expected to participate.
If you have a nose for opportunity, you go to the promoter of this event and propose: "Make me the Official Photographer of the Miami Beach Vintage Car Festival and I'll provide you with at least 500 free photos, plus several group shots of all participants. You can use my shots for public relations brochures in coming years, etc."
Obviously, the same technique applies to horse races, dog races, dog shows and any other event that brings owners or collectors of valuable things together.
How do you make money giving away stuff for free?
The participants and particularly the prize winners will want to have all the different photos you can produce of their triumphs and the events leading up to them.
Almost every participant will get a copy of the group shot.
By being the "official" photographer/videographer, you can make appointments to have celebrities pose with participants, to have
times set aside for shots of different categories of cars and owners.
Owners of vintage cars or high priced pedigree animals are always wealthy.
They will pay top dollar for souvenir photos with their peers. If you go to the trouble of designing and printing a special little folder to hold the photos and commemorate the event, these photos, costing you under a dollar to produce can be sold for around $20 or more.
To the extent that photos of an event are published in the local press and magazines, you will get photo credit, you'll get paid something, and the exposure will possibly lead to other jobs, or at least name recognition!
Who's Who YouTube Videos
It is not generally known that most Who's Who video stories are done for individuals whose biographies appear in them.
Thus, a Who's Who in Plumbing and Heating Industry, etc. will have a good sale because most people mentioned in the video will watch and share it with others on social media.
You can profit from this by shooting YouTube videos of technique with custom cars, creative pastries at cooking events, or any other subject matter that lends itself to being videoed.
You might even advertise to local citizens to shoot videos for Prominent people in different situations, best exotic dancers in Africa, etc., or whatever.
You choose the people to be immortalized in your videography, mainly on the basis of whether they will pay you or not.
But to give the video credibility, you should include a few real notables whether they buy it or not, just like Who's Who does.
Video Themes
Usually, your home based videography business will work out better if you specialize in certain areas of endeavor.
You may stumble into taking a video of a surgical operation or autopsy.
You may, if you have the stomach for it, get good at this kind of work.
With constant marketing of your services, you may find yourself thought of as the expert in this field and your work will be in demand.
Practitioners in other countries may even want to rent your videos for teaching or demo purposes.
Or, it could be you get into recording the progress on construction sites.
In later years, people will need your tapes and photos to know where the cables are buried or if the concrete reinforcing rods were coated with zinc-cypher-dioxin, which is discovered to be toxic.
You might be a plant or an animal videographer with a specialty in ferns, doves or horses.
Keep your camera ready because you may stumble into something lucrative.
If You Like This Post Read: Guide To Turn Your YouTube Channel Into A Personal Branding Cash Cow
Image Source